Online Store for boots belts, bandana cap, wallet chain and accessories
Welcome visitor! Would you like to login? Or would you like to create a new account ?
In armardi trends and more, there are very high quality boots belts, bandana cap, wallet chain and purse with chain.
Especially the areas of the boot bands, bandana cap and wallet chain is popular with our customers. Furthermore you can find here always the latest trend articles, posters banners, band woven patch, Car Dice Fuzzy Dice and military equipment.
Click here for: Boots belts Bandana Cap Wallet Chain
The variety of products is unique and includes many more areas such as: rock and pop, fashion & accessories, band patches woven, trend articles, Posters, Banners, Car Dice Fuzzy Dices, Military Product, 50 er Jahre Rockabilly Style Clothing Rockabilly look and trendy and fancy clothing accessories.
Furthermore, we are supplier for all kinds of outdoor equipment for the outdoor fan and fan army with military products.
In ONLINE STORE, there are a large amount of boot straps around the shoe outfit to change as well as to style, a wide range Bandana Cap, available in many different and also eye-catching variations and wallet chain with which one stylt his wallet and clothes.
Furthermore, there is a bargain market with bids in which one finds pieces of clothing and accessories partly greatly reduced, Military Product, Car Dice Fuzzy Dice, band woven patch and a large selection of posters flags.
Our special products are absolute Clothing Accessories Boots bands, bandana cap, wallet chain, Posters, Banners, small boxing gloves, car dice fuzzy dice, change belt leather belt woven patches, military equipment and much more.
In the category Skull, which is a registered brand name by the company, you will find some interesting Skull products.
The bikers cowl is required. In the field of rock and pop has also woven a very good selection of different band merchandise such as shirts, hats, bracelets, posters banners, band patches and more. The music fan comes under this heading also their money. May round highlights that even with the car styling. Suitable for this are very particular to the car dice fuzzy dice.
In the category Clothing expect a few interesting items of clothing and the corresponding partially very unusual additional styling products.
With the offered and unusual accessories can complement your own outfit and spice it up completely.
On the Trend Articles page there is always the current trend centermost item which always guaranteed to be noticed. Among other things, here you will discover, for example, fancy purses, Bandana Cap, Wallet Chain, Skull Merchandise with the popular skull, small boxing gloves, leather belts change, car dice fuzzy dice and much more.
Here you can be guaranteed to pimp outfit enormous unless you want to. Boot straps can be discovered in the Categorie leather accessories, located at the trend products . The Bandana Cap there is in the accessories in the caps. The wallet chain is obtained also in the top category. For fans of rock as well as pop groups, there is the band woven patch with which one can produce its own flavor , for example, on the clothing. To all off now you should be in the vehicle, the car dice fuzzy dice attach.
Furthermore, one sees in the home accessories very nice and trendy items for the home something to style or even just to spice . Gladly this poster flags are used. With the hang of Posterflags you can also show your own style. In the area of ​​military Store we are an outdoor outfitter and can be found here as well as original military items which you can order new or used . The selection ranges from original military clothing and equipment to newly developed accessories for the outdoor and military fan About the rockabilly style with the rockabilly look , there is probably not forgotten the time and the failed clothing to tell much about this. Just once daily. In Bikersstore you will find a lot of bikers Stuff for the motorcyclist.
One of the most popular products is the biker's habit and the band patch.
Last but not least there are in the Category Store offers the bargain market with many articles that are partially greatly reduced.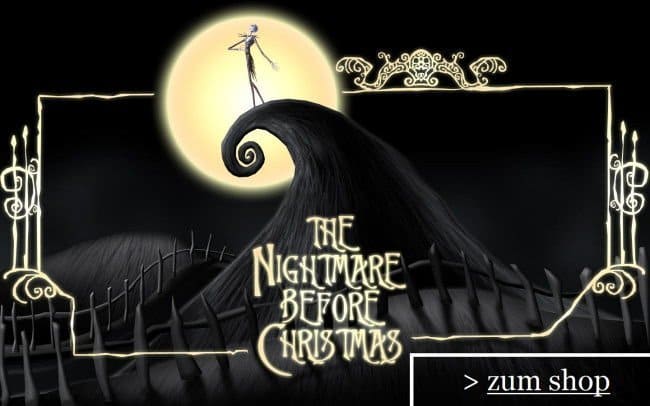 Clothing accessories makes pure clothes only a stylish look.
With the right ... you can conjure up a very different look from ordinary garments and totally change his own ego. For a sophisticated outfit includes functional and decorative details that should color and style to match your clothes. A home needs to also have their own style. The Living Store armardi ® is sure to delight you, because there you will find not only cushions, but also blankets, bedding and other beautiful unusual interior accessories.
With our unusual styling options do you have to outfit an individual and unique eye-catching. For example, even with boots belts, bandana cap and wallet chain, military equipment and poster flags.
Even for their own home there are some things about their own apartment or spice up the house. For a wall-decoration also offer very good at Posterflags. Even in your own vehicle can be changed by car dice fuzzy dice still a lot. Especially U.S. car fans love the car dice fuzzy dice that one often sees below the interior mirror on the windscreen. Also, the country and western fan can make a difference to his boots with the boot straps offered by us. Also garments such as jackets, pants and shirts can be change with woven band patch.
We are convinced that you are in our online store guarantees always discovered the right offer to style itself failed.
Be it a gift for a man to like you, or even if you want to spice it up or change his own style. It is already a lot of boots with straps, a bandana cap and a wallet chain change.
The offer is constantly expanding from us. The company has set itself the target to be always up to date and we also meet this goal.
We are the online store for trends and more
Gift ideas that, according to our clients are always well-received: Boots bands, bandana cap, wallet chain, Military Product, posters banners, band patches woven, Car Dice Fuzzy Dice, purse with chain, removable belt leather, small boxing gloves, biker cowl and rockabilly look.
Now we hope you enjoy browsing and shopping
---